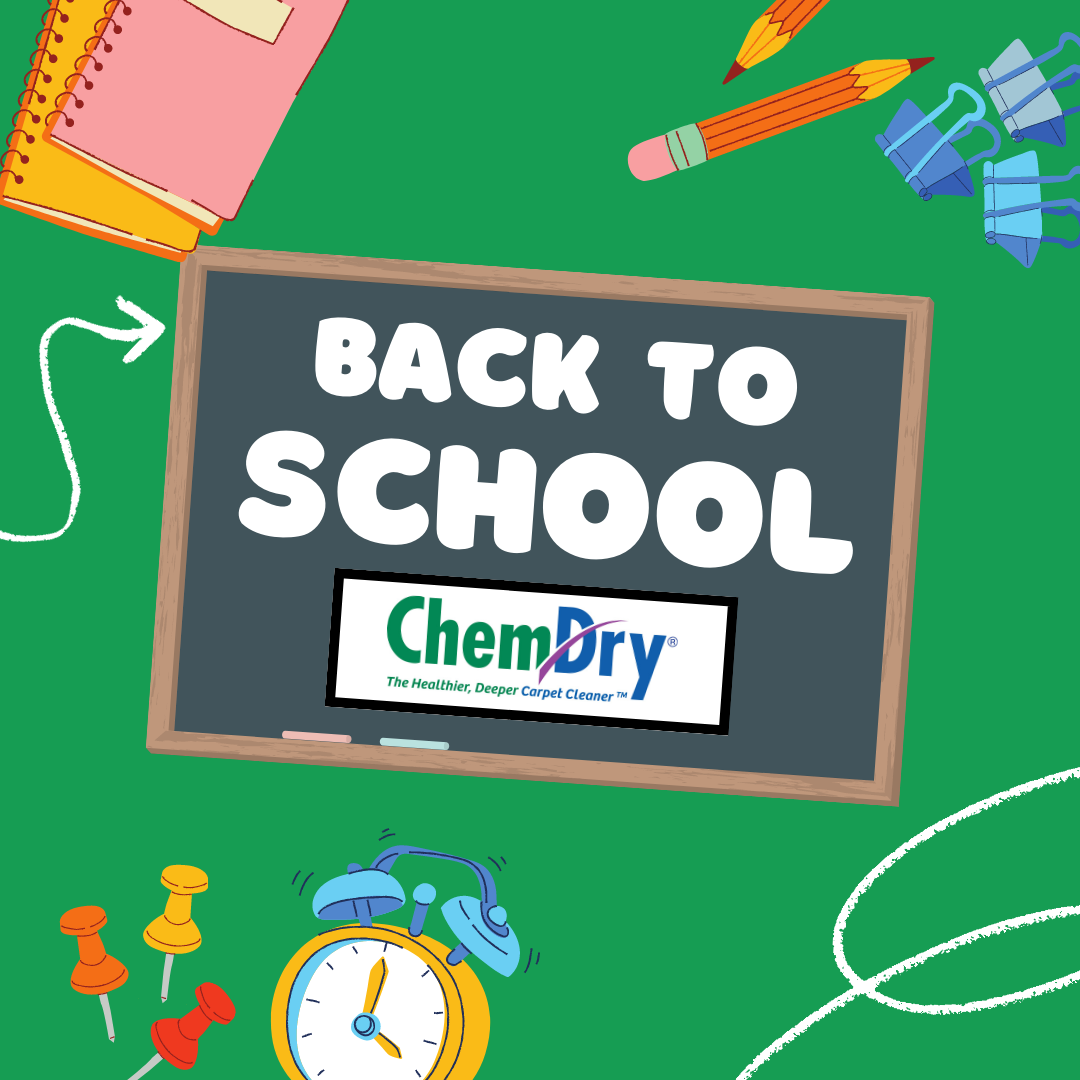 Back to School with Chem-Dry
FRIDAY, AUGUST 25, 2023
As the school bells ring in a new academic year, it's time to refresh your home for a successful and healthy journey ahead. Discover how Chem-Dry can help you create a clean and inspiring environment in no time.
1. Deep Clean for Success
Get ready for the school year by giving your home a deep clean. Chem-Dry's Hot Carbonating Extraction process removes dirt, allergens, and bacteria from carpets and upholstery, providing a healthier space for learning and relaxation.
2. Allergen and Germ Defense
Combat allergens and germs with Chem-Dry's green-certified solution. The Natural® lifts allergens to the surface, leaving your surfaces not only clean but also healthier for your family.
3. Protect Your Investments
Extend the life of your furniture and carpets with Chem-Dry's innovative technology. Keep them looking great even after spills and everyday use.
4. Swift Drying
Experience the convenience of quick drying times with Chem-Dry. Our process uses less water, ensuring your surfaces are ready within hours, not days.
5. Choose Sustainability
Make an eco-friendly choice with Chem-Dry. Our minimal water usage and eco-friendly solutions contribute to both a cleaner home and planet.
Embrace the new school year with a clean slate, thanks to Chem-Dry's efficient and effective cleaning solutions. Prepare your home for success by creating a clean, healthy, and inspiring environment that supports your family's journey throughout the academic year. With Chem-Dry, a fresh start is just a quick cleaning away.
BACK TO BLOGS