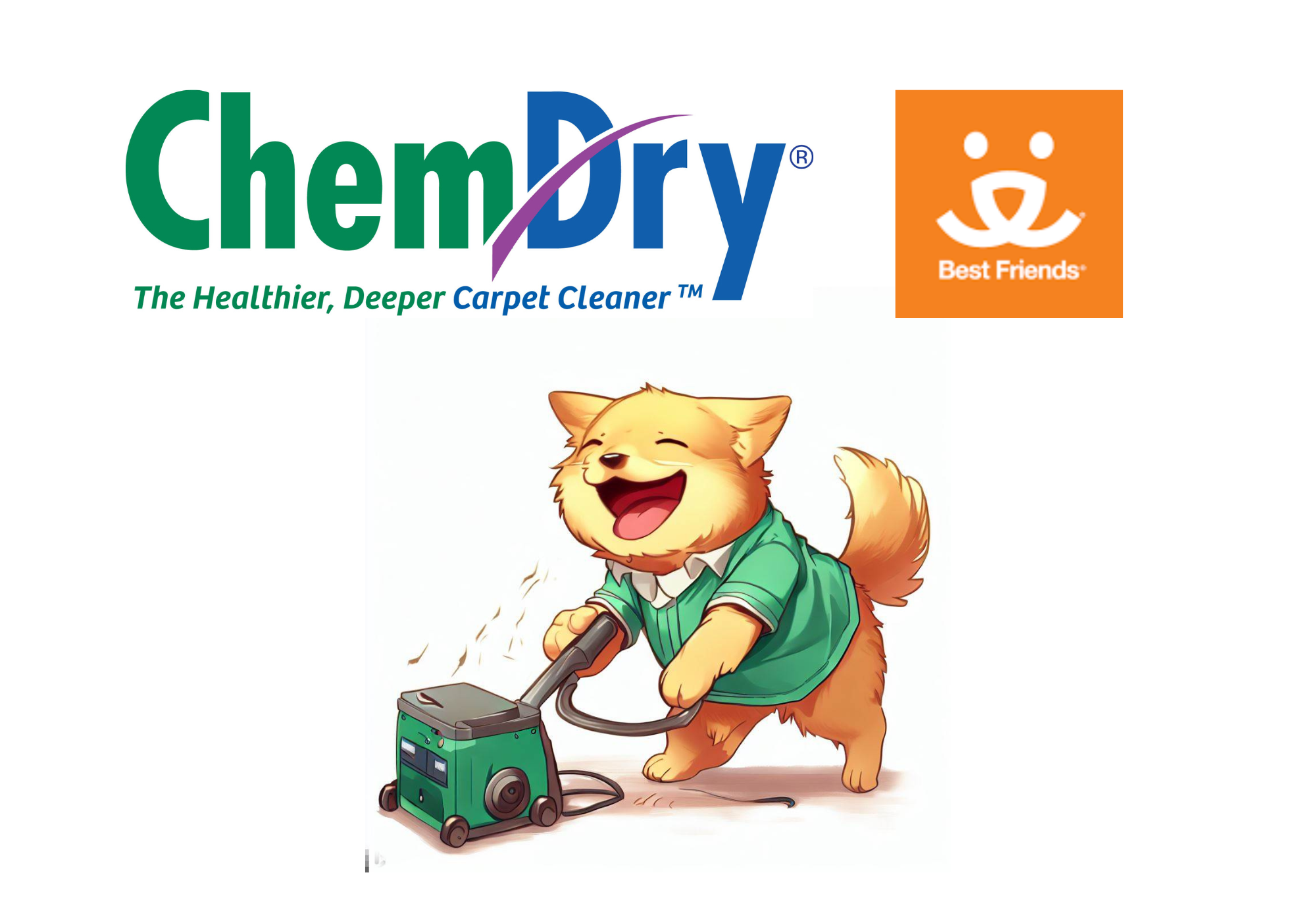 Chem-Dry and Best Friends Animal Rescue: A Powerful Partnership for Cleaner Homes and Happier Pets
THURSDAY, JUNE 29, 2023
In today's fast-paced world, our homes are not only our sanctuaries but also places where our furry friends bring us joy, love, and companionship. However, as pet owners know, keeping a clean and healthy home environment can sometimes be challenging. That's where Chem-Dry, the world's leading carpet and upholstery cleaning company, and Best Friends Animal Rescue, a renowned animal welfare organization, come together in an extraordinary partnership. Their collaboration aims to create cleaner homes for pet owners while supporting animal rescue and welfare initiatives. Let's dive deeper into this remarkable union and the positive impact it's making on both homes and the lives of animals.
The Chem-Dry Difference: Chem-Dry has long been recognized as an industry leader in carpet and upholstery cleaning. What sets them apart is their innovative cleaning technology and commitment to environmentally friendly practices. They utilize a unique Hot Carbonating Extraction (HCE) process that leverages the power of carbonation to penetrate deep into carpets and upholstery, removing dirt, allergens, and bacteria. This process requires less water than traditional steam cleaning, resulting in quicker drying times and a reduced environmental footprint.
Best Friends Animal Rescue: A Beacon of Hope: Best Friends Animal Rescue has been a trailblazer in the animal welfare field for over three decades. With a mission to save animals from unnecessary euthanasia and provide them with loving homes, Best Friends has impacted countless lives, both human and animal alike. Their initiatives include adoption programs, spay and neuter initiatives, and advocacy for animal-friendly legislation. They believe that by working collaboratively with organizations and individuals, we can achieve a time when no adoptable pets are killed in shelters.
The Partnership: A Match Made in Heaven: Chem-Dry's collaboration with Best Friends Animal Rescue is a natural fit, as both organizations are driven by a common goal – creating cleaner, healthier, and happier homes for pets and their owners. Through this partnership, Chem-Dry demonstrates its commitment not only to exceptional cleaning services but also to promoting responsible pet ownership and animal welfare.
Supporting Animal Rescue Efforts: Chem-Dry's partnership with Best Friends goes beyond providing cleaning services. As a company, they are committed to supporting the lifesaving work of Best Friends by donating a portion of their proceeds to the organization. This financial contribution helps Best Friends fund critical initiatives such as animal rescue operations, medical care, and sheltering efforts. By choosing Chem-Dry, customers not only benefit from superior cleaning results but also contribute to the welfare of animals in need.
Promoting Responsible Pet Ownership: Chem-Dry recognizes that pet ownership comes with responsibilities, including maintaining a clean and healthy home environment. Through their collaboration with Best Friends, they aim to educate pet owners on the importance of regular cleaning to eliminate pet dander, odors, and allergens. This knowledge empowers pet owners to provide a safe and hygienic living space for their four-legged companions, promoting their overall well-being.
The partnership between Chem-Dry and Best Friends Animal Rescue showcases the incredible impact that two organizations can have when they join forces for a greater cause. By providing exceptional cleaning services while supporting animal rescue initiatives, Chem-Dry demonstrates its commitment to both its customers and the welfare of animals. Through their collaboration, homes become cleaner, pets become healthier, and countless lives are saved and enriched. This powerful alliance between Chem-Dry and Best Friends serves as an inspiring example of how businesses and nonprofits can come together to create a better world for all.
BACK TO BLOGS