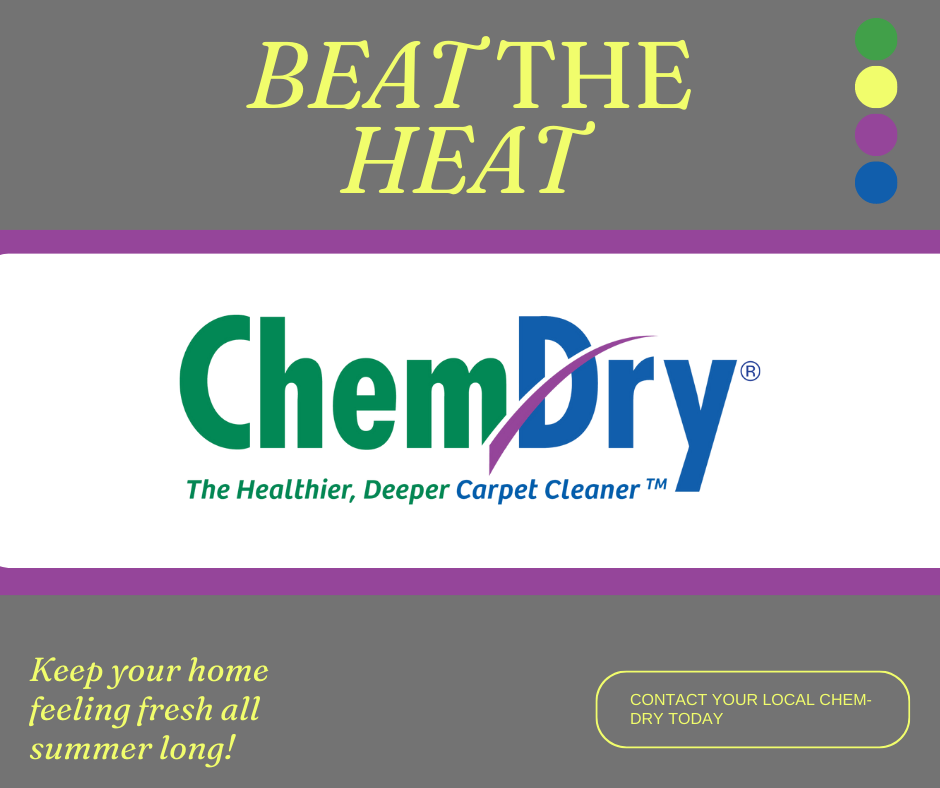 Summer Heat Solutions: Chem-Dry Keeps Your Home Fresh!
THURSDAY, JULY 20, 2023
Summer's sweltering heat can take a toll on your home's cleanliness and comfort. But fear not! Chem-Dry offers the perfect solution to beat the heat and maintain a fresh living environment. Let's explore how Chem-Dry's innovative cleaning services can help you this summer.
Fresh Indoor Air: Chem-Dry's Hot Carbonating Extraction removes 98% of allergens from carpets and upholstery, ensuring cleaner, healthier air indoors.

Stain-Free Surfaces: Our low-moisture cleaning quickly eliminates stains and odors, leaving your carpets and furniture looking and smelling fantastic.

Tile and Grout Revival: Say goodbye to grimy tiles! Chem-Dry's tile and grout cleaning will restore your surfaces' shine and cleanliness.

Protect Your Investments: Extend the life of your carpets and upholstery with Chem-Dry's stain-resistant protectant, perfect for worry-free summer gatherings.

Eco-Friendly: Chem-Dry's Green-Certified solutions are safe for your family, pets, and the planet.
Trust Chem-Dry to keep your home fresh, clean, and comfortable this summer. Schedule your appointment today and embrace the season with confidence!
BACK TO BLOGS